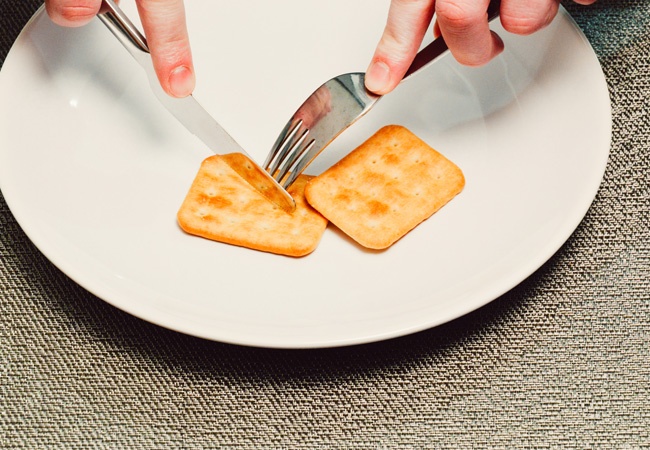 "God is attracted to weakness. He can't resist those who humbly and honestly admit how desperately they need him." Jim Cymbala
It's time we fast and pray for the next generation! I think it was my friend Daryl Nuss (with The National Network of Youth Ministries) who first introduced me to the concept of "Fasting Fridays" for the next generation. He and others were committed to giving something up so they could step up their prayers for a spiritual awakening among teenagers.
Brilliant!
So that's why I am joining in and asking you to join in as well! I believe that our country is at a crossroads. We are divided politically, racially and spiritually like no other time I can remember. And I'm convinced that it is going to take a spiritual awakening in and through the next generation to bring healing, unity and transformation to our country.
But I'm not just asking you to pray for revival in general sense. I have some very urgent specifics I'm asking you to pray for every Friday.
In 365 days from tomorrow (Friday, September 23rd, 2016) we will be launching (by God's grace) Dare 2 Share Live (Saturday, September 23rd, 2017.) My hope and prayer is that God will use this day-long event as a catalyst for a spiritual awakening that will reverberate from coast to coast.
Our vision for year one of Dare 2 Share Live is that 50,000 teenagers in 50 cities across the nation will be inspired, equipped and unleashed to pray for their cities, serve their communities and reach their peers with the Good News of Jesus Christ…all in one spectacular day of impact.
We believe that at least 250,000 Gospel conversations can happen during Dare 2 Share Live using a combination of face-to-face interaction and social media conversations. And we are convinced that these conversations can be used by God to trigger hundreds of thousands, even millions more.
This live-streamed event will be broadcast on a Saturday from Denver to 50 host sites across the nation. There will be no delay. What teenagers on the east coast experience will be what teens on the west coast (and everywhere in between) will experience.
There will be worship bands and trained emcees (M.C.'s) in all 50 host sites across the nation who will inspire, lead and engage the crowd to live and share their faith. We are praying that the large event in Denver (where the live stream will be going out from) will be so dynamic and powerful that it spills into every host site. High caliber speakers and artists who are passionate about prayer, revival and the Gospel should help!
The fast-moving pace and kinetic energy between the interface of worship bands and trained emcees and the live stream should be a powerful combination. Top it all off with a hands-on community outreach experience in every city and this event should feel like no other simulcast event that has ever been attempted.
We will wrap up the day with a coast-to-coast national praise and prayer meeting. We will praise God for all he did during this powerful day of inspiration and outreach. We will pray for revival to sweep across this country through a generation of adrenalin-fueled and Spirit-filled teenagers!
But to effectively pull all of this off God's people must pray. We desperately need God's intervention to inspire host churches to say "Yes", youth leaders to join in and teenagers to attend! That's why I'm asking you to join me in prayer.
On #FastingFridays will please pray for…
The right 50 host churches to sign up and that 50,000 teenagers will participate with us this first year of Dare 2 Share Live.
God to use this event to spark a nation-wide Gospel conversation navigated by the teenagers we train there.
Hundreds of youth leader networks to be commit to reaching every teenager in their communities.
5,000 churches/youth groups that will choose to build a Gospel Advancing, disciple-multiplying ministry strategy as a result of Dare 2 Share Live.
To see a revival of Biblical proportions sweep this nation and, eventually, the entire world through teenagers who are praying for the lost with passion, pursuing them with love and persuading them with the truth of the Gospel!
That's what #FastingFridays is all about for me. I'm asking you to join me in fasting and praying every Friday for a spiritual awakening to burst forth in and through this next generation. I'm asking you to pray for Dare 2 Share Live to be a smashing success and to play a key role in the coming spiritual awakening.
Fasting is like waving a red flag toward heaven that says, "God, we're so serious about this that we are willing to forego what we love to ask you to accomplish what you love…revival!"
What can you fast from?
The simple answer is anything you enjoy. You can choose to fast from food (one meal, two meals, three meals, four?), coffee, social media, television, etc.
I don't want this to be a legalistic thing but a joyous occasion where you can choose to say "no" to something so you can say "yes" to praying for the next generation.
My plan is to choose what I'm going to fast from the night before the Friday fast. The time I'd normally engage in that activity (eating, watching television, drinking coffee, etc) I'll spend praying for a spiritual awakening.
Join me. Forward this blog to others who long for revival in and through the next generation. Ask them to give up something so they can step up in prayer for spiritual awakening.
Who's with me?
*Special thinks to my friend @malachiobrien for helping me to begin to understand the importance of fasting! He's a prayer warrior of Biblical proportions who is helping to raise up an army of prayer warriors for the grand mission God has put before us!