Last Saturday we were privileged to unleash Dare 2 Share LIVE across this nation. We had thousands of teenagers from 300+ churches participate. The results? Thousands of gospel conversations and hundreds of faith indications…and…an army of teenagers ignited for and with the mission and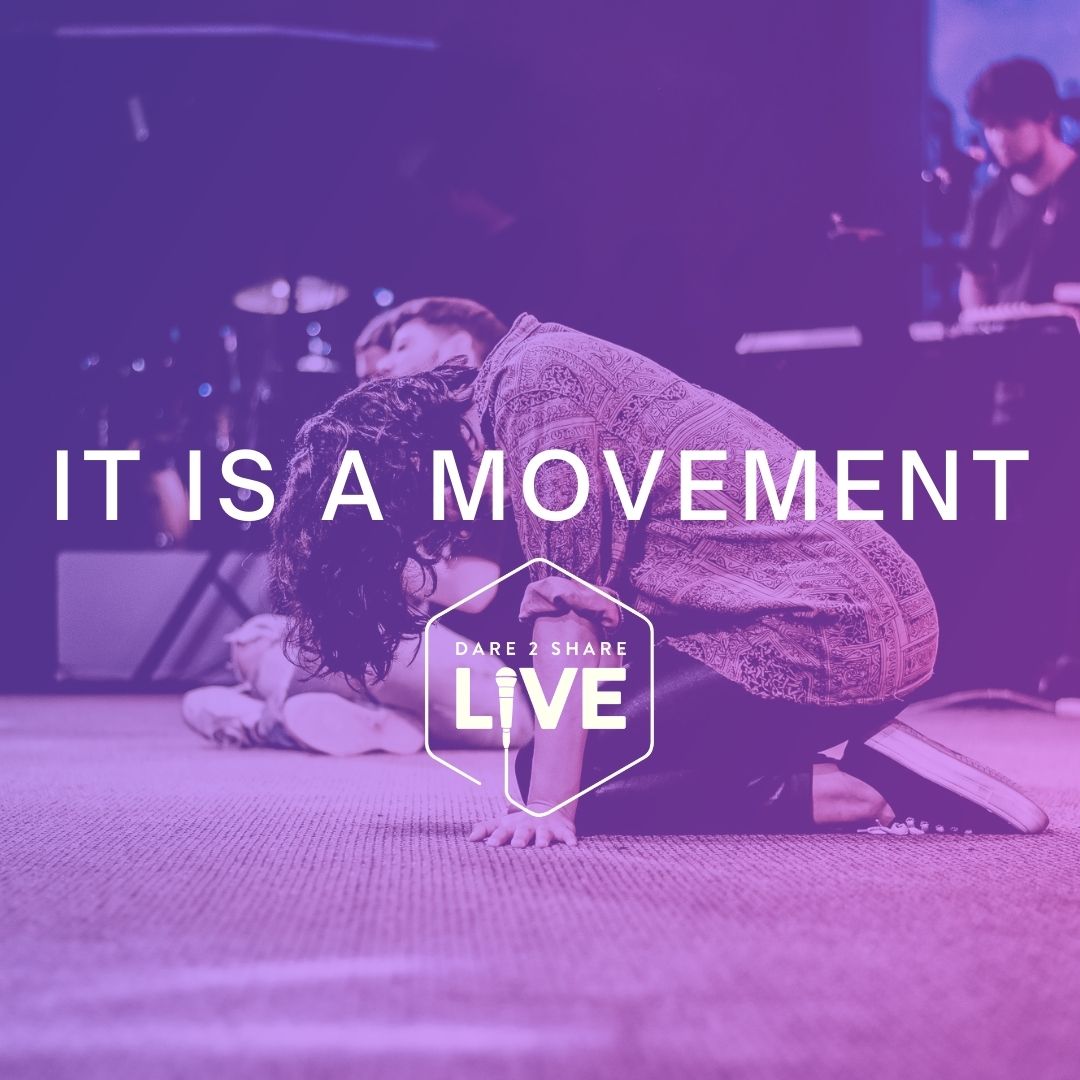 message of Jesus.
It was an amazing time! Teenagers from the inner city of Memphis to the cornfields of Iowa were mobilized and unleashed with the Cause of Christ.
Last Saturday felt just like a teen-led movement of gospel conversations from coast to coast because that's exactly what it was!
Here's a short recap video of this 7.5 hour long, fast-moving, spiritually transforming day. It's worth the watch…
We had teenagers from San Francisco to South Florida participate in Dare 2 Share LIVE. Some went out to serve and share the gospel. As I've told countless teenagers during this pandemic, you can share Jesus from six feet away with a mask on!
Others, like our friends at Frisco Bible Church (Texas), did all their outreach from inside their church. They had four stations for teenagers to work through during the two hour outreach (share your testimony via video, send an "audio story" from the Life in 6 Words app, write a gospel focused letter to a friend and make a care package for someone in need).
The creativity of youth leaders to not just pull off an event like Dare 2 Share LIVE, but to also do an effective (and safe) community outreach experience is blowing us away! We are getting such creative ideas, many of which we will fold into Lead THE Cause Virtual and Dare 2 Share LIVE event next year.
The right kind of events can help trigger and accelerate game changing movements. We've spent almost 30 years at Dare 2 Share trying to craft such events. We've learned a ton during the last three decades of mobilizing teenagers for the Cause of Christ through our events. These learnings can help you craft events that lead to movements as well.
With this as a backdrop, here are 5 reasons why the right kind of events can trigger movements that truly make a difference:
1. Events can trigger a spiritual electricity that is tangible.
We see this reality in the Old Testament with Elijah on Mt. Carmel in 1 Kings 18:16-45. The crowd gathers, the prophets of Baal fail, and then the Lord shows up with fire. But the fire ignited more than just Elijah's sacrifice, it ignited the hearts of the Israelites who shouted, "The Lord, he is God! The Lord, he is God!" after seeing the miracle of fire from the sky.
We see this reality in the New Testament with the early church in Acts 4:31, "After they prayed, the place where they were meeting was shaken and they were all filled with the Holy Spirit and went out and spoke the word of God boldly."
Where does this "spiritual electricity" that consumes sacrifices and shakes buildings and believers come from? Jesus! Even small events with the presence of Jesus can be filled with ground-breaking, earth-shaking, fire-sending power! Maybe that's why Jesus reminds his disciples in Matthew 18:20, "For where two or three are gathered in my name, there I am in the midst of them."
2. Events can cast vision for a collective, compelling cause.
Events done well cast vision for something worthy, compelling and powerful. And there is NOTHING more worthy, compelling and powerful than the cause of Christ himself in Matthew 28:18-20,
"All authority in heaven and on earth has been given to me. Therefore go and make disciples of all nations, baptizing them in the name of the Father and of the Son and of the Holy Spirit, and teaching them to obey everything I have commanded you. And surely I am with you always, to the very end of the age."
There's something about casting a vision during a catalytic event that creates a synergy all its own. A collective vision cast during a collective experience can create collective ownership and trigger collective momentum.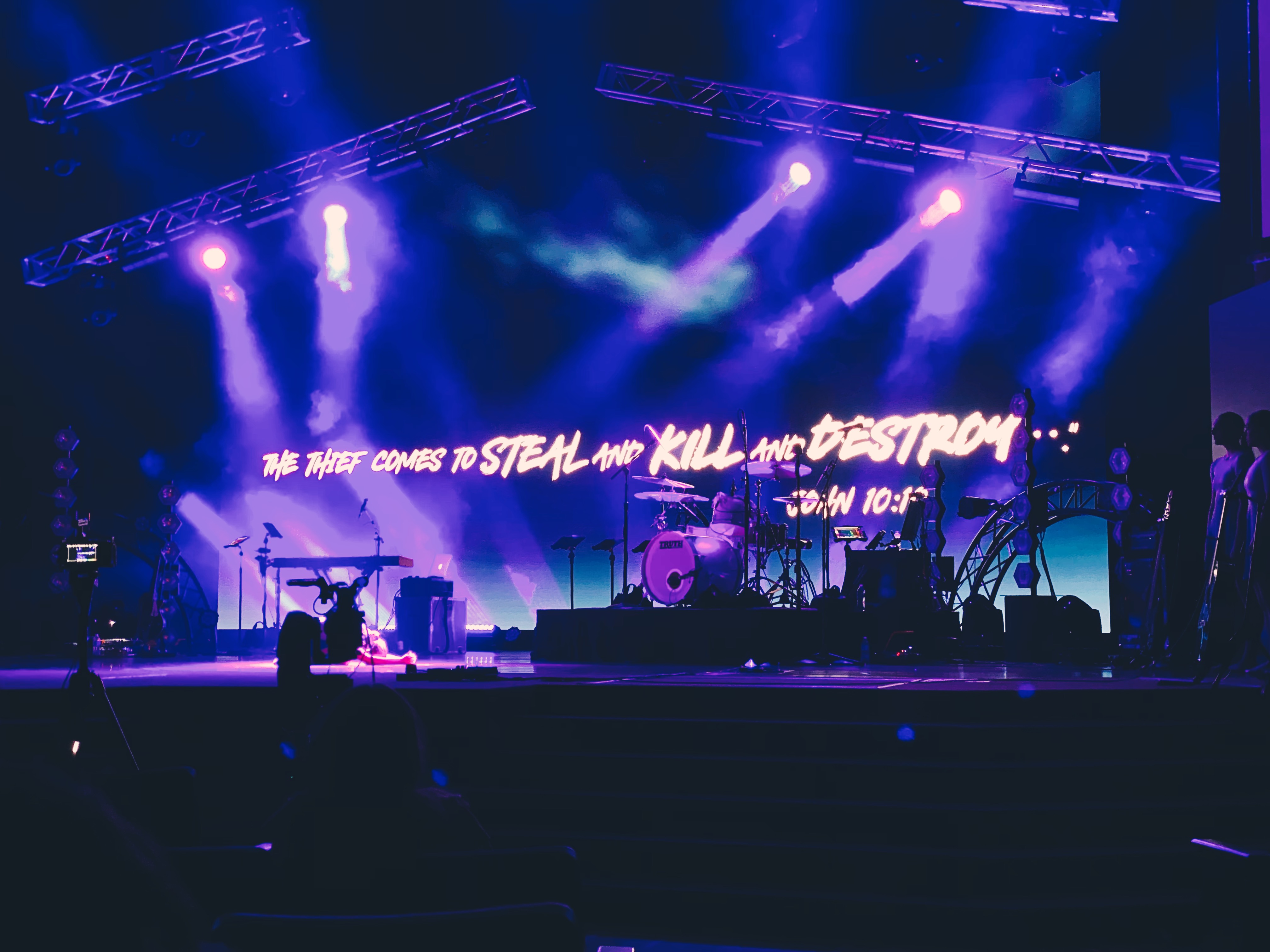 No matter one's view of the protests that have taken place across the United States since George Floyd's murder last May, many will agree on the fact that these events have triggered much more conversation on a local, state and national level. Real conversation can lead to real change on a grass roots level.
What's true of protests is true of events that catalyze an audience for a cause. They spark conversation, re-evaluation of current strategies and grass-roots level change.
3. Events can provide tools & training to accomplish the collective cause.
At Dare 2 Share LIVE we mobilized the audience of thousands with a singular tool to help them engage in gospel conversations: the Life in 6 Words app.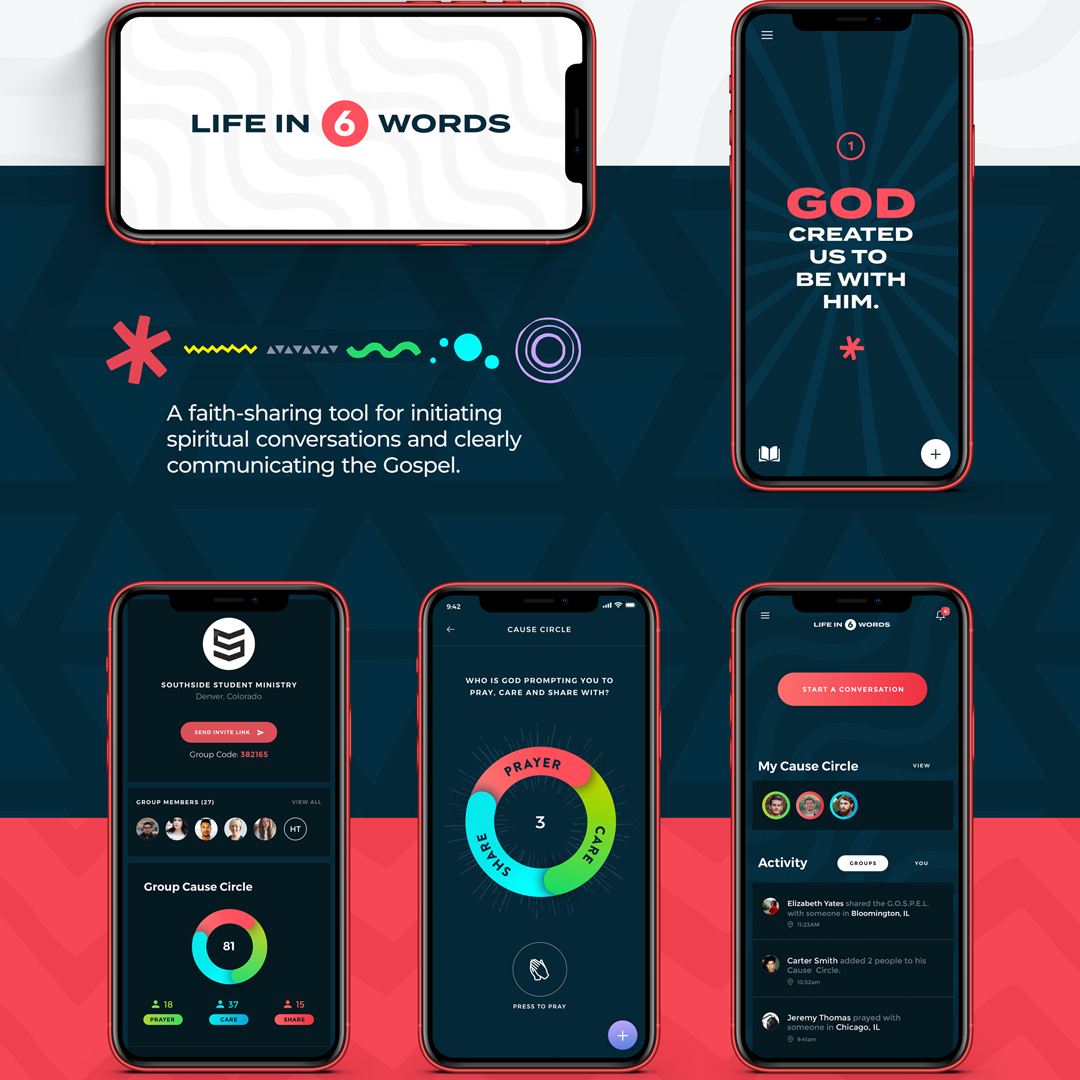 This app became the tool through which teenagers and youth leaders could accomplish the "collective cause" that we put before them: the Cause of making and multiplying disciples.
Too many events cast a vision but don't provide a tool or resource for them to accomplish the cause. A mission without a method is like sending a soldier to war without a rifle and the training necessary to use it effectively.
The best events provide tools and training to accomplish the collective cause they are calling the crowd to get done.
4. Events can mobilize crowds for immediate action.
Too many events stop with inspiration and training. If there's an opportunity for immediate mobilization then it should be taken.
At Dare 2 Share we have a strategy we use with every event that we have nicknamed: Why? What? How? NOW!
Why? deals with motivation. It answers the question of the person in the crowd, "Why should I take on this cause as my own?"
What? deals with information. It answers the question, "What is the basic information I need to effectively accomplish the cause?"
How? deals with application. It answers the questions, "How do I actually do it on a practical level in an effective way?"
NOW! deals with activation. This is often the most overlooked aspect of catalytic events. It answers the questions, "What am I going to do right NOW to put it into practice?"
At Dare 2 Share LIVE this last weekend we had teenagers actively share the gospel during our event. It's this activation piece that really helps turn a meeting into a movement!
5. Events can create momentum that begin to impact programs and people for the long haul.
Events can trigger excitement but all of that adrenalin they trigger must be focused toward long-term, program-level, systemic change. Those who lead events must build in the follow-up training necessary to create true and lasting change if it's going to move from an event to a movement.
At Dare 2 Share we provide youth leaders with training in the 7 values of a Gospel Advancing Ministry through books, podcasts and webinars. This training is where the heavy lifting comes in for the youth leader. Their excitement must lead to change in the way they program and the way they view and do youth ministry.
Otherwise the event, in a sense, was a one hit wonder. Not a waste. But not maximized for true and lasting change.
Behind each of these 5 reasons is a principle that you can apply to building your next event. As you prayerfully and strategically do just that, you may be triggering a movement that makes a massive difference. Stay tuned to Dare 2 Share for more movement-inducing events you and your teenagers can participate in.