When Debbie Bresina started working at Dare 2 Share 25 years ago we were a completely different ministry than we are today. Our name was Warriors For Christ and now it is far less, well, intense (thanks to Debbie talking me into renaming it!) We had only a small volunteer staff at the time (today we have an amazing team of 25 strong full time)! We were pretty scattered in our efforts back then, having five ministry thrusts! But today we have a laser focus on one thing: every teen everywhere hearing the gospel from a friend. A quarter of a century ago we were exclusively focused on teens in the United States. But today, we have over 90,000 youth leaders actively downloading Dare 2 Share materials from 90% of the countries around the world!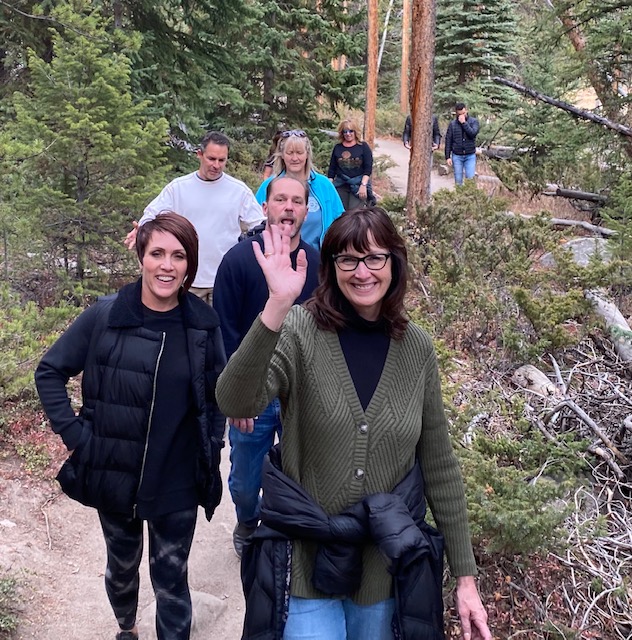 Honestly, I attribute much of the success Dare 2 Share has experienced to Debbie Bresina's leadership here. Having come from a high tech and marketing background she came into this ministry with an eye for impact and focus. She asked hard questions and pushed for true impact.
Five years ago she became the President of Dare 2 Share and twelve months ago I completely (and gladly) stepped out of the chain of command. Today my role is that of a Founder. I speak into strategy but primarily cast vision, preach sermons (podcasts/trainings/youth events/church services/etc) , raise funds and write books and articles on behalf of the ministry.
It is Debbie who leads the ministry. And rightfully so, because she is an amazing leader!
She and her amazing husband Rick are two of my wife and I's closest friends. We have been so honored to have partnered with them for so long to reach a generation through a generation.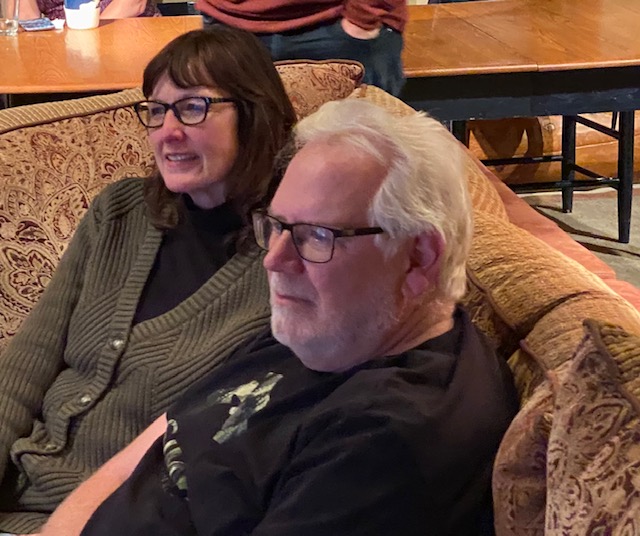 At our board retreat this last weekend we celebrated her 25 years at Dare 2 Share. The VP's put together a little video to celebrate her with filmed congratulations from ministry leaders across the nation and several friends and partners.
I wrote a poem to honor her time here. It has a few inside references to it that only staff would understand, but you'll get the gist of it.
And, if you feel led, leave her a comment of congratulations in the comment box below. She is an amazing woman of God and it has been a blessing to work by her side for the last two and a half decades!
25 Years
It's hard to believe
How the time it has flown,
And how, since you started,
The ministry's grown.
When you first came on board
There was so much to fear.
Fixing the mess
Took your time, sweat and tears.
You asked the hard questions.
You upset the cart.
You started some trouble
Because that was your part.
But your brand of trouble
Sparked the right kind of change
As I look back at it now
It was all God arranged.
He used you to focus
Our diffused ministry light
Into a sharp laser beam
That cut through the night.
Soon after this time
We finally broke free.
From old ministry ties,
It was just you and me.
We had our new offices
But it was a bit too rash
Because within a few weeks
We ran out of cash.
You and Rick came over
And at our table sat down.
In his deep, scary voice,
"You gonna turn this around?"
I told him my plan
To work hard and pray,
All the while hoping
You'd both choose to stay.
From that moment of "yes"
How things they have changed!
The Lord has provided
In ways that seem strange.
From eighteen wheel trucks
To gifts big and small
Our God has provided
He's provided it all!
He's provided the wisdom.
He's provided the team.
He's provided the money.
He has sharpened the dream,
But as I reflect
At what he's gotten us through,
The best gift he has given
Is the gift that's called you.
Your hard work and focus
To tackle the task,
The kindness you show
The hard questions you ask.
Over twenty five years
How you have grown!
You're the best leader
I've been privileged to know.
So thanks for investing
In this ministry call.
I know you won't stop
Until we reach them all.
Or until God says enough
Of this race you have run.
Just know this for sure,
That he'll tell you "well done!"