On October 12th, 2019, Dare 2 Share LIVE will take place once again…and I can't wait! After two years of doing this live simulcast event, we believe its impact will just become greater as more and more churches jump on board as satellite sites. We are sensing huge momentum and it really feels like God is up to something unprecedented through this one-of-a-kind event.
Maybe you've been kicking around the idea of being a satellite site for Dare 2 Share LIVE this year. Here are 7 reasons why you should:
1. It feels like a movement, not just another event.
Dare 2 Share LIVE started as a simple idea: to do a live, coast-to-coast, teen evangelism mobilization event in 50 cities. But God blew that goal out of the water! We had 68 cities year one! Then it blew up to 93 cities last year!
We have no idea what God will bring this year but we do know that there is growing momentum toward even more saturation of the nation (and beyond!). Why? It's a Gospel advancing movement, not just another youth event. Dare 2 Share LIVE combines all the elements of movement: teenagers, worship, evangelism, prayer and God's Word! It is fast, fun and focused on energizing the Church to mobilize youth to Gospelize their world!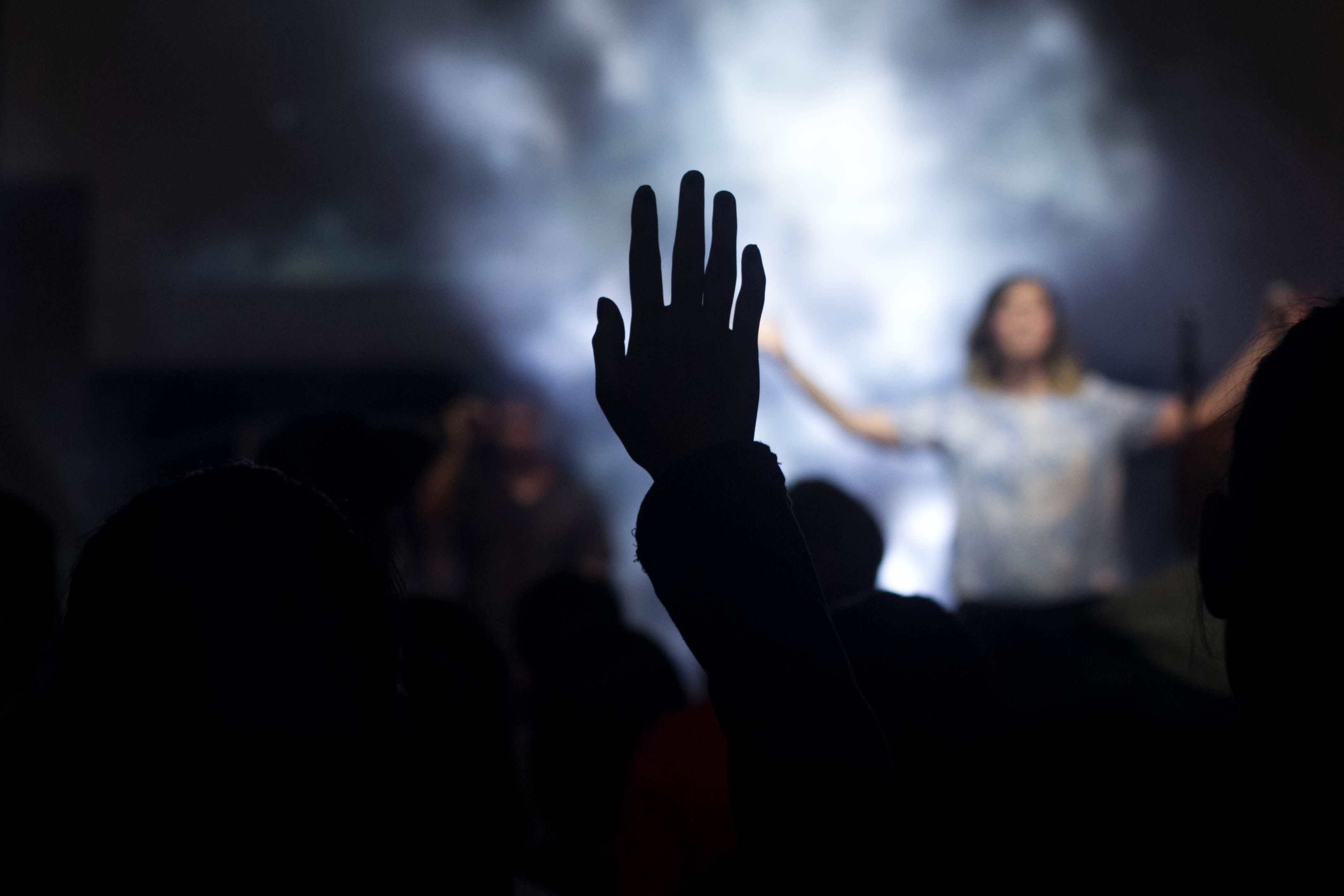 2. It can unite the youth leaders in your city for a common cause.
In John 17, Jesus prayed that the church would be one as He and the Father are one. The unity of the church in a given city is a living, breathing Gospel testimony that impacts all who see it. What better way to bring unity to a city than through the youth leaders!
Many of the church wide practices of today started in youth rooms a generation ago. From music styles to interspersing sketches and videos into Sunday morning services to being outreach focused, youth leaders have led the way for innovation in the church. And when that innovation is used to unite youth leaders in a city for a common Gospel cause, it sets the pace and pattern for all the churches in that city to follow.
3. It's a single event in 100+ cities.
Here's how the President of Dare 2 Share, Debbie Bresina, put it, "This one-day event is like a multi-site church combined with a coast-to-coast explosion of simultaneous Gospel conversations. You have the majority of the program being webcast to each satellite location from Denver, but the emcee and worship are live in each place. There's no delay, so everyone participates in outreach at exactly the same time, no matter what time zone. The experience in rural Kansas feels different than the inner city Chicago, yet it still feels like it's one BIG event. And then there's a mobile app that basically links every community together during the day – it's incredibly unique and at the end of the day the result is thousands of teens mobilized."
4. It's a multi-ethnic, multi-denominational Gospel Advancing party.
Last year we had denominational churches as satellite sites that ranged from Pentecostal to Methodist to Southern Baptist…and everything in between! And we had satellite sites in two urban African American churches, a Puerto Rican church, and a Native American church. Our largest satellite site was led by a Chinese church in Berkley, California!
What's exciting to me is that it feels like barriers are being shattered by the Gospel focus of Dare 2 Share Live! And this year we are opening up the event to Canada and South/Central America! I can't wait to see what God will do as a result of taking Dare 2 Share LIVE international!
5. It mobilizes your young people for the Gospel.
Teenagers are inspired, equipped and unleashed at Dare 2 Share LIVE to spread the Good News of Jesus. They will do this two ways: through the Dare 2 Share LIVE app and by collecting canned food for local rescue missions/food pantries.
The app enables teenagers to send out Gospel conversation starting videos to their friends and their feeds. And the door-to-door canned food collection gives teenagers an opportunity to pray for the people they talk to and engage them in Gospel conversations.
6. It can (and should) lead to deeper things.
Have you ever been at Chili's when the sizzling steak fajitas go by? I'm like, "I'll take that!" The sizzle leads me to the steak! In the same way the "sizzle" of Dare 2 Share LIVE can lead you to the "steak" of building a year-round Gospel Advancing ministry in your youth ministry and your city.
7. We will train you how to lead the charge.
If you become the emcee for the event, we will train you how to lead the charge the day of the event (emcees do training at the event as well as give announcements, etc.). But we will also train you how to lead the charge for your city long after the event is over.
From online training to flying in most of the emcees to be trained by myself and others, we put our money where our mouth is when it comes to investing in the emcees. Why? Because we believe they are the keys to pulling off a great event and an even greater movement!
Here are 7 reasons why your church should be a satellite site for Dare 2 Share LIVE coming up on October 12th, 2019. Click here to get more information about what it takes to be a satellite site.
I hope you say YES! God is up to something BIG and you can be a BIG part of it!