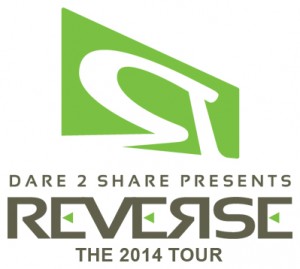 Next year Dare 2 Share is kicking off The Reverse Tour. This tour is based on the life of Daniel who was most likely taken captive with his three notorious friends when he (and they) were teenagers. Given the names of pagan deities and immersed into a pagan culture under a pagan king these four Jewish young men didn't conform to the pressure. Instead they transformed their culture with the message of the true God.
Through the power of Christ your teens can do the same thing. That's what this tour is all about. That's what this video is all about…
Click here to find the city closest to you.