Over three million copies of the novel Thirteen Reasons Why have been sold and the Netflix series is a runaway hit. It's the story of a shy high school student named Clay Jensen, who comes home from school to find a package containing seven cassette tapes. On these tapes, another high schooler named Hannah Baker, details thirteen reasons why she chose to kill herself.
Each tape unpacks more and more dark secrets and horrific happenings that unfolded during Hannah's short and painful life. The storyline is filled with hurt and abuse that range from cyber-bullying to rape.
Suicide prevention groups often loathe both the book and the series accusing them of glorifying suicide among teenagers.
But the purpose of this post is not to critique the book or the series but to give thirteen reasons why suicide is the worst option for teenagers (and adults for that matter.)
Over the last 25 years I have spoken to, trained and mobilized over one million teenagers across the United States. As the Founder and CEO of Dare 2 Share I am passionate about equipping Christian teenagers to reach their non-Christian friends with the hope of Jesus Christ.
I'm no stranger to teen pain. On April 20th 1999 I was a pastor in the Denver area and leading Dare 2 Share part time when the Columbine High School massacre unfolded just across town. My heart broke for the many hurting teenagers I knew in that school. What they endured was unthinkable.
God used this horrific tragedy to call me to spend the rest of my life rescuing teenagers from hopelessness.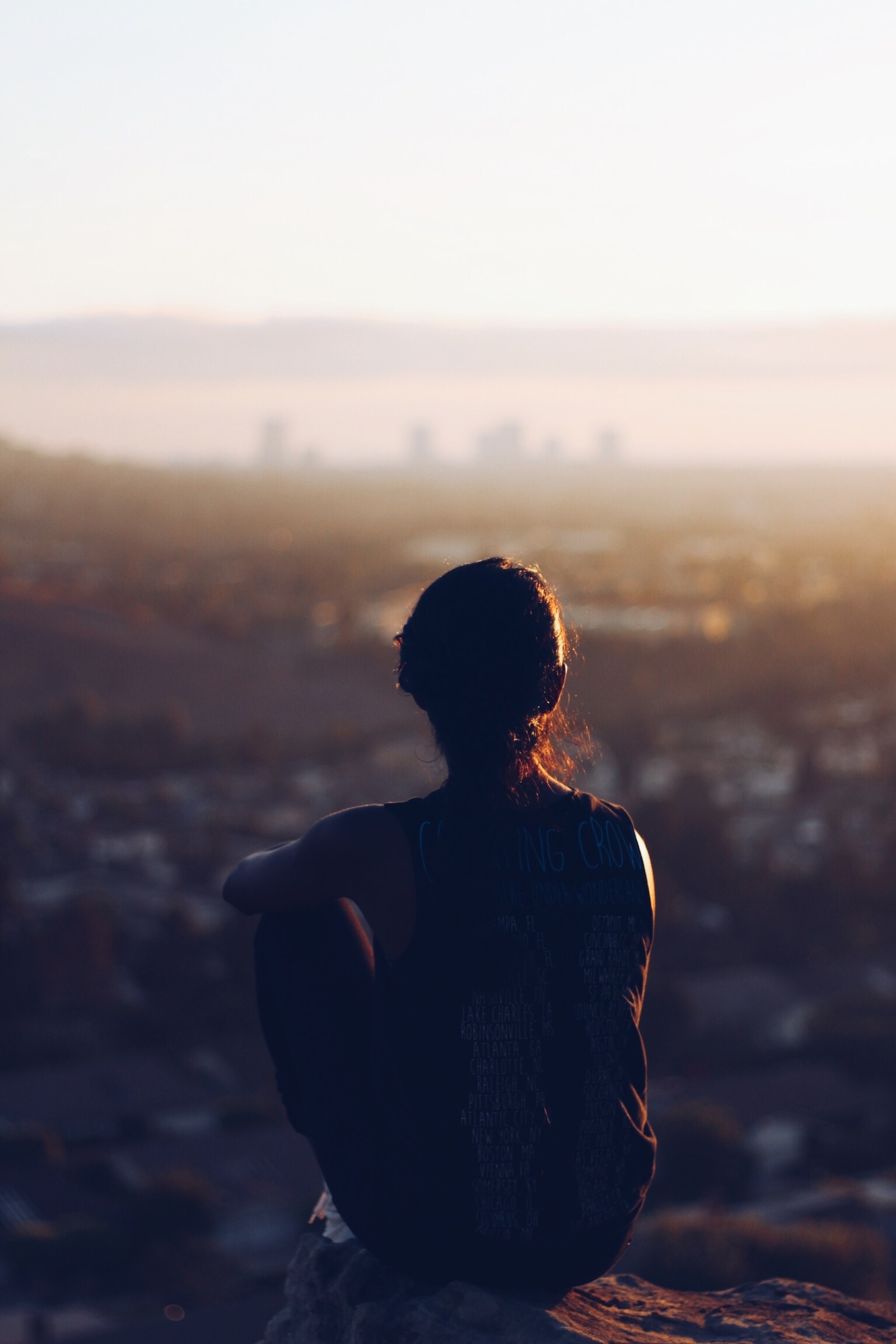 Since then I have encountered countless suicidal teenagers who think they have lost their reason(s) to live. A small precentage of these teenagers have attempted suicide. A handful of them have succeeded.
Every time I hear about a teenager who has ended his or her life my heart breaks. That's why I wanted to write this particular post. I want to give teenagers thirteen reasons why suicide is the worst option.
Here they are:
1. While you have life, there's still the possibility of hope.
The wisest man ever to live, King Solomon, wrote these words in Ecclesiastes 9:4, "Anyone who is among the living has hope –even a live dog is better off than a dead lion!"
Right now, while you still have air in your lungs, you have the possibility of hope, forgiveness and redemption…no matter what you've done or what has been done to you.
2. You only get one life on this earth.
"Just as people are destined to die once, and after that to face judgment…" Hebrews 9:27
Once you're dead this life is gone. There are no do-overs. There are no second chances. There is no reincarnation. You live once. You die once. That is it.
You only get one shot at this thing called life. Please don't cut it short.
3. There are other options.
Getting counseling, trying out a new group of friends, finding a church to plug into, diving into a hobby or sport…these are just a handful of the ideas that are way better options than killing yourself.
Make a list of ideas (outside of killing yourself), choose one and go for it.
4. There's nothing romantic about a suicide.
From the time Romeo and Juliet (a story about star-crossed young lovers who both end up committing suicide) was penned many have thought of suicide as a romantic notion. But it is not.
As a former pastor I've had to do funerals of suicide victims and I want to tell you there's nothing romantic about a suicide. I remember family members at one funeral who kept rushing the casket up front while I was preaching. They were weeping and mourning with indescribable pain. Suicide is a brutally selfish act that leaves maximum pain and grief in the hearts of the surviving family and friends. It traumatizes children, teenagers and entire communities.
If you're a suicidal teenager reading these words right now I beg you to get some help. Suicide may seem like you're only way out but it is not. It's the most brutal choice you can make so don't make it.
5. It's not your life to take.
"Know that the LORD is God. It is he who made us, and we are his; we are his people, the sheep of his pasture." Psalm 100:3
You were made by God. You are not your own. It is not your life to take.
And God, your Maker, made you for a purpose. It may not feel like it right now, but you are his and he has given you the gift of life for a divine purpose. Don't reject the gift he has graciously given you. Instead try to find out the reason he has given it to you.
6. Even if nobody else loves you, God does.
I have met very few teenagers who are truly unloved. Usually there is somebody somewhere who cares about them. But even in the very worst case scenario there is at least one being who loves you…God.
In John 3:16 Jesus himself said, "For God so loved the world that he gave his one and only Son, that whoever believes in him shall not perish but have eternal life."
Focus on those first six words, "For God so loved the world…." Now, put your name in place of the "the world." Read it out loud…
"For God so loved _______________ (your name)"
Your Creator, the one who formed you in your mother's womb (Psalm 139:13), loves you…even if nobody else does. That, in and of itself, should be reason enough to keep on living.
7. God sent his only Son to die for you so that you could truly live.
"For God so loved the world that he gave his one and only Son, that whoever believes in him shall not perish but have eternal life."
God loved you so much that he willingly sacrificed his beloved Son, Jesus, so that you could have life, hope, forgiveness and purpose.
Jesus is not only dying to meet you, he died to meet you! He rose again and is extending his hand in the offer of eternal life if you simply put your faith in Him. This hope is not accessed through religion but through a relationship with God! This brand of life is not achieved by trying harder but received by trusting in Jesus and his death in your place for your sin on the cross. He died to give you life. He rose from the dead to prove that true life is only found in him!
8. Jesus empathizes with your pain in ways nobody else can.
"For we do not have a high priest who is unable to empathize with our weaknesses, but we have one who has been tempted in every way, just as we are—yet he did not sin. Let us then approach God's throne of grace with confidence, so that we may receive mercy and find grace to help us in our time of need." Hebrews 4:16,17
Jesus understands your pain. He suffered more than anyone else ever to live and he wants to help you through your pain. Come boldly to his throne through prayer and he will give you the strength to help you through your trials, troubles and suicidal thoughts.
9. God can redeem your pain and use you to help others going through the same kind of pain.
"Praise be to the God and Father of our Lord Jesus Christ, the Father of compassion and the God of all comfort, who comforts us in all our troubles, so that we can comfort those in any trouble with the comfort we ourselves receive from God." 2 Corinthians 1:3-5
I never knew my biological father. I was the result of a short-term sexual relationship. My father abandoned me and my mom before I was ever born.
I was also raised in an inner-city, violent and relatively poor family by a single mom.As a child I witnessed things that no child should ever have to see. I experienced things that no child should ever have to experience.
But God has redeemed all of that. He's redeemed my pain of being fatherless by being the Father who I never had. He redeemed my pain of being raised in a broken family be giving me a spiritual family. And now I get to comfort countless teenagers in their pain with the comfort that God has given me.
In the same way God can, not only comfort you in your pain, but use your story to comfort other teenagers and point them to Jesus Christ.
10. Inward pain can make you strong.
"Consider it pure joy, my brothers and sisters, whenever you face trials of many kinds, because you know that the testing of your faith produces perseverance. Let perseverance finish its work so that you may be mature and complete, not lacking anything." James 1:2-4
Whatever pain you are going through can either crush you or strengthen you depending on your response to it. Let this inward pain make you spiritually, emothionally and mentally strong by keeping your eyes riveted to Jesus.
11. There are ministries, churches and/or organizations that can walk you through it.
There are many, many groups that can help you walk through this "valley of the shadow of death" to find true and lasting hope. Life is a team sport. Don't try to fight suicidal thoughts on your own. There are people out there who are waiting to help you. But you have to let them know.
12. Satan wants you to kill yourself. Jesus wants you to really live.
Jesus said, "The thief comes only to steal and kill and destroy; I have come that they may have life, and have it to the full." John 10:10
This singular verse of Scripture lays out two clear options: listen to Satan and be destroyed or listen to Jesus and find true life!
Choose Jesus! Choose life!
13. There is a way out.
"The temptations in your life are no different from what others experience. And God is faithful. He will not allow the temptation to be more than you can stand. When you are tempted, he will show you a way out so that you can endure." 1 Corinthians 10:13
You are NOT the only person who is going through trials, troubles, trauma and temptation. And God promises to provide a way out.
Look to him! He will help you through it!
These are my thirteen reasons why suicide is the worst option. What are some others?