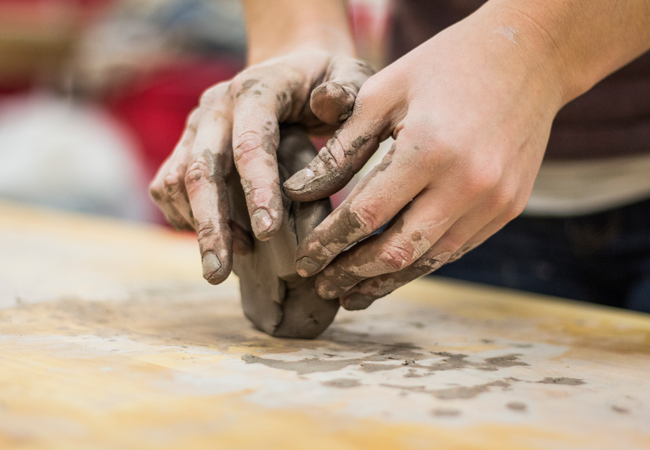 It was a great conference tour and I'm thankful for all that God did during the Live it Up tour! Together, let's praise God for all that he did to change lives, save souls and advance his kingdom:
"Dear Father, We give you all the praise and honor and glory for all that you did during the Live it Up tour! Thank you for reaching thousands of teenagers with the mission and message of your dear Son. And now give youth leaders the wisdom to maximize that experience as we edge toward the summer months. Give them the direction they need to make the advancement of the Gospel as part and parcel of what they do. Strengthen them to fight the good fight until every teenagers hears the good news. In Jesus' Name. AMEN!"
So now the REAL work begins (gird yourself for an acrostic!)
Remember that it's all about Jesus!
The whole theme of the Live it Up tour was living like Jesus upwardly, inwardly and outwardly. Don't forget, like my friends at Sonlife always say, Jesus was fully God and fully human but lived His life fully dependent on God. That's why we can, according to 1 John 2:6, "walk like Jesus walked." We and our teens can be propelled by the same Holy Spirit that fueled Jesus Himself! Remembering this will be crucial as you seek to navigate the wild wilderness of youth ministry.
Evangelize! Evangelize! Evangelize!
Think of the Dare 2 Share conference as the kickoff, not the final whistle, when it comes to evangelism. Get your teenagers sharing Jesus throughout the rest of this school year and summer. Take them out to share their faith often. Gospelize your service projects and mission trips. Relentlessly share stories of the evangelistic heroics of the teenagers in your youth group. Make relational evangelism core to your weekly program.
Always be praying for wisdom!
James 1:5 reminds us, "If any of you lacks wisdom, you should ask God, who gives generously to all without finding fault, and it will be given to you." As you seek to build on the momentum that started at the Live it Up tour pray for God to grant you the wisdom you need to lead your teenagers well. Get in a prayer rhythm for wisdom on a regular basis and "it will be given to you." And you will need every ounce of it as Satan will seek to derail your efforts.
Lean into the 7 values!
Now that you've gone through the conference, do more than just going through the motions of youth ministry. Take the 7 values of a Gospel Advancing Ministry and marinate them deeply into the meat and muscle of your youth ministry. Take the diagnostic on gospeladvancing.com and see how you measure up. Then start working away in the power of the Spirit to improve in each of these values until your youth group is "relentlessly pursuing the mission of Jesus by relationally mutliplying disciples resulting in radical gospel transformation."
To fast track this process consider bringing a group of teenagers to Lead THE Cause this summer. It will take the average teenager who attended the Live it Up tour and turn them into a Category 5 Hurricane of hope on their campus, in their neighborhood and in your youth group.
Thanks for coming to the conference this last tour! Now it's time to get REAL!!!