I'll never forget seeing The Silhouettes from America's Got Talent Season six. I was absolutely blown away.
When I realized that this dance troupe was based in my own town (Arvada, Colorado) I was intrigued. A few years later my wife and I enrolled our daughter in some of the amazing singing and acting classes they offer to children and teenagers.
Over the course of several months we went to some of the shows they produced and I couldn't help but start thinking of how their top-notch talents could be used to unpack the message of the Gospel to the next generation.
I met with Lynne Waggoner-Patton, their amazingly talented director, and we began to conspire. Over the course of a few months we were able to co-write a visual story of the Gospel. Between my obsessive commitment to Gospel clarity and her passion for beauty, creativity and excellence we were able to develop a script that rocked.
The week of Dare 2 Share Live they did a casting call, finished and filmed the choreography and then added the music and visuals. The result is a breath-taking piece that, I believe, powerfully communicates the Gospel story in a one-of-a-kind way. Here is the result…
All of the dancers come out to take a bow after their performance was broadcast all across America at Dare 2 Share Live. Thousands of teenagers from 500 churches in 90+ satellite sites went wild in their applause and appreciation for this unique and beautiful presentation of the Gospel.
Within the hour this video was uploaded to the Dare 2 Share Live app on their phones. Teenagers were challenged to send it to their friends and their social media feed right away. Within minutes the Gospel sharing map on the app went from, almost blank, to looking like this…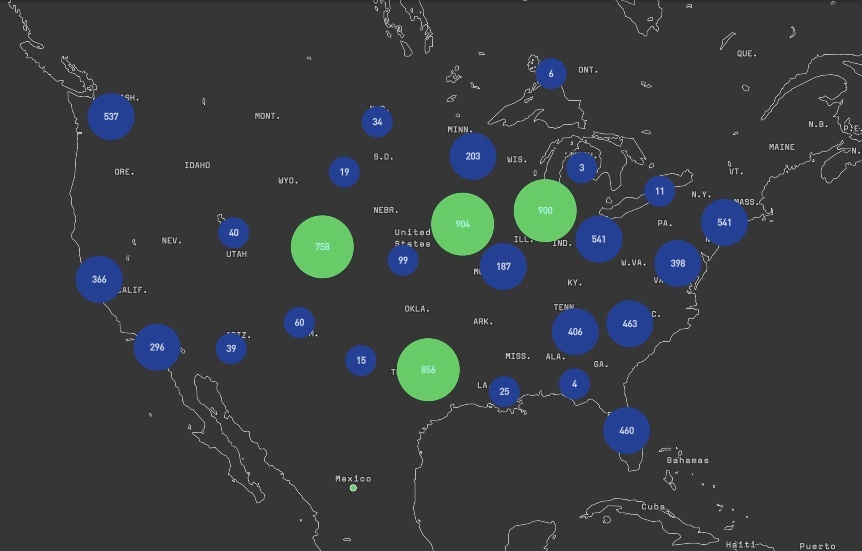 Each circle represents the number of Gospel conversations started on the day of Dare 2 Share Live. It was such an encouragement to see the map light up almost simultaneously as teenagers used this video to trigger Gospel conversations from coast to coast.
We decided to, not only make this video available free of charge to youth leaders, but to develop a one-night youth group curriculum (based on the video) for youth leaders to use to train their teenagers how to share the Gospel.
As we get closer to Christmas this is a great tool to use to get teenagers to share their faith. Watch the video, download the free curriculum and then pick a night between now and Christmas to train your teenagers to share their faith!
To get access to the free curriculum on how to share the Gospel using The Silhouette Gospel video click here.