What brings true and lasting change? For us as believers, it's not politics, policies or protests. It's the proclamation of the gospel of Jesus Christ with our lives and lips! Henry David Thoreau once said, "For every thousand hacking at the branches of evil, only one strikes at the root." Only the gospel of Jesus Christ can strike at the root of evil. Only the gospel of Jesus Christ can bring true unity to our churches, our communities and our country.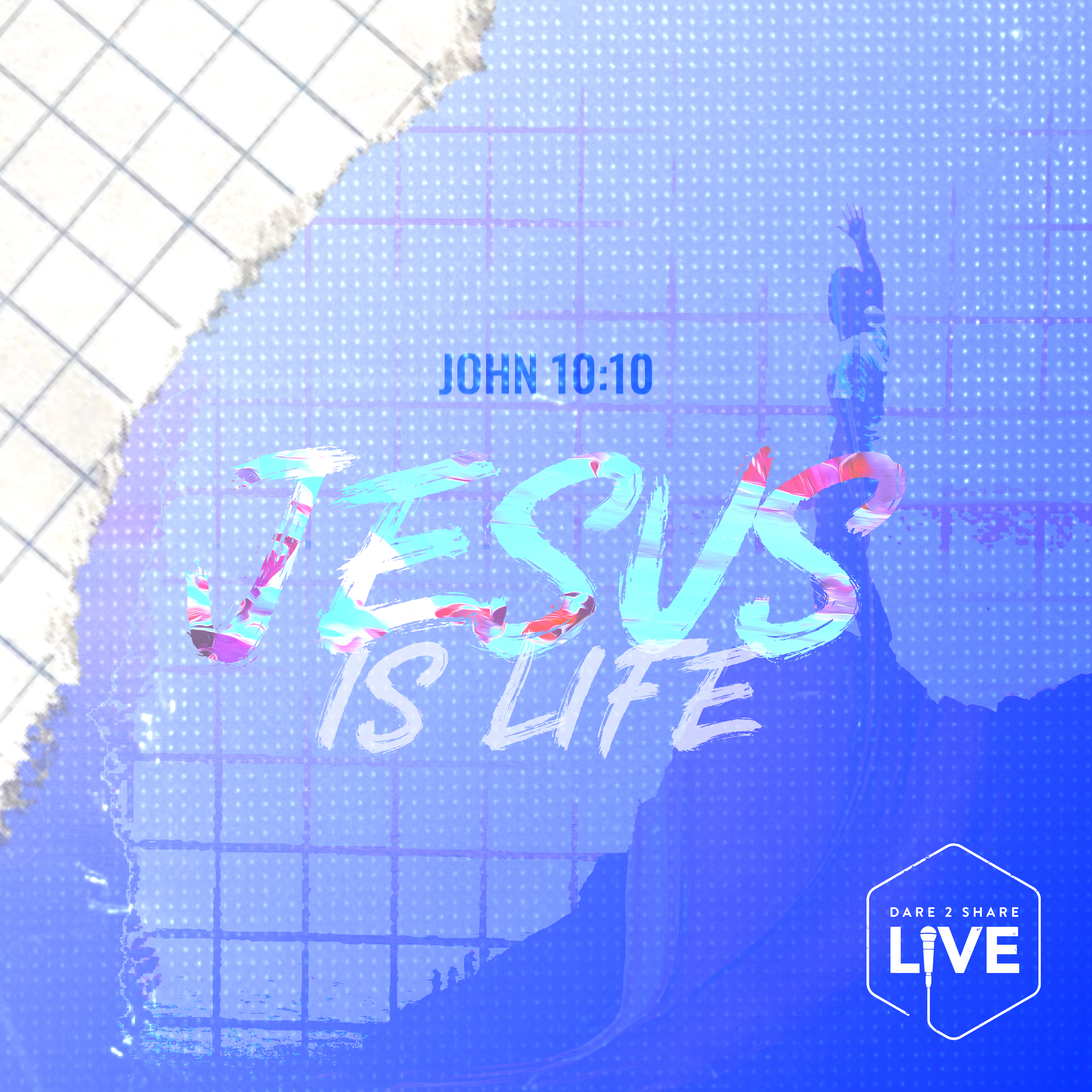 That's why Dare 2 Share is promoting a unifying message of hope during a season in which there is far too much division in our country.
By providing a rally point on 10/10/2020 through an event called Dare 2 Share LIVE, tens of thousands of teenagers will be inspired and unleashed in their communities to pray for their cities, serve the underprivileged in their communities, and share the good news of Jesus in their circles of influence. This catalytic event, comprised of multi-denominational, multi- ethnic churches, will be a unifying rally call to churches across nation at a very polarizing time.
Between the pandemic, protests, and political unrest, teenage depression, anxiety and suicide are at an all-time high. I believe we must do something radical to change the spiritual trajectory of this current generation of teenagers. Only the good news of Jesus can set them free from all they're going through! That's what Dare 2 Share LIVE is all about. It's about unifying a generation with the hope of Jesus and then mobilizing them to reach their peers until every teen everywhere has every last chance to put their faith in Jesus. The answer to what ails our country is found in Jesus and Jesus alone.
On October 10th, 2020 thousands upon thousands of teenagers will rally together in hundreds of churches across the nation to bring peace, unity and hope. Through powerful worship, inspirational talks, hands-on training, and cutting-edge technology, teenagers will be unleashed to serve the poor and reach their peers in their local communities. Now more than ever with violence, distancing, isolation, and depression rampant, students are stepping out with the message of life, serving and bringing the gospel to make a difference because the gospel changes everything.
Utilizing technology that students are accustomed to, the event is structured to train teens to relationally share Christ, and then empower them to reach out to both their local communities and their social networks. Dare 2 Share President Debbie Bresina shares, "This is the largest youth population in history. By leveraging technology, these young people have the opportunity to ignite a significant movement of gospel conversations in one day."
At last year's event, almost 8,000 teenagers attended at 128 sites. This year, on October 10, Dare 2 Share LIVE will be broadcast from the flagship site in Denver, Colorado and is on track to be streamed to hundreds of churches nationwide. Churches have the option to have their own live worship band and emcee trainer in addition to receiving the feed from Denver with prominent speakers and artists such as Gabrielle Odom, Vertical Worship, Zane Black Jerrod Gunter, The Skit Guys and yours truly.
In this one-day event, Dare 2 Share LIVE is seeking to engage hundreds of churches across the nation to generate tens of thousands of gospel conversations in one day. The results could change a nation from the inside out. The results could bring deep unity where there has been deep division, true justice where there has been real injustice and lasting hope where there has been lasting hopelessness.
Sign up your youth group to receive the stream for Dare 2 Share LIVE here.
For more information on Dare 2 Share, visit dare2share.org
For press inquiries and interview requests, please contact David Marlatt, davidmarlatt@dare2share.org.