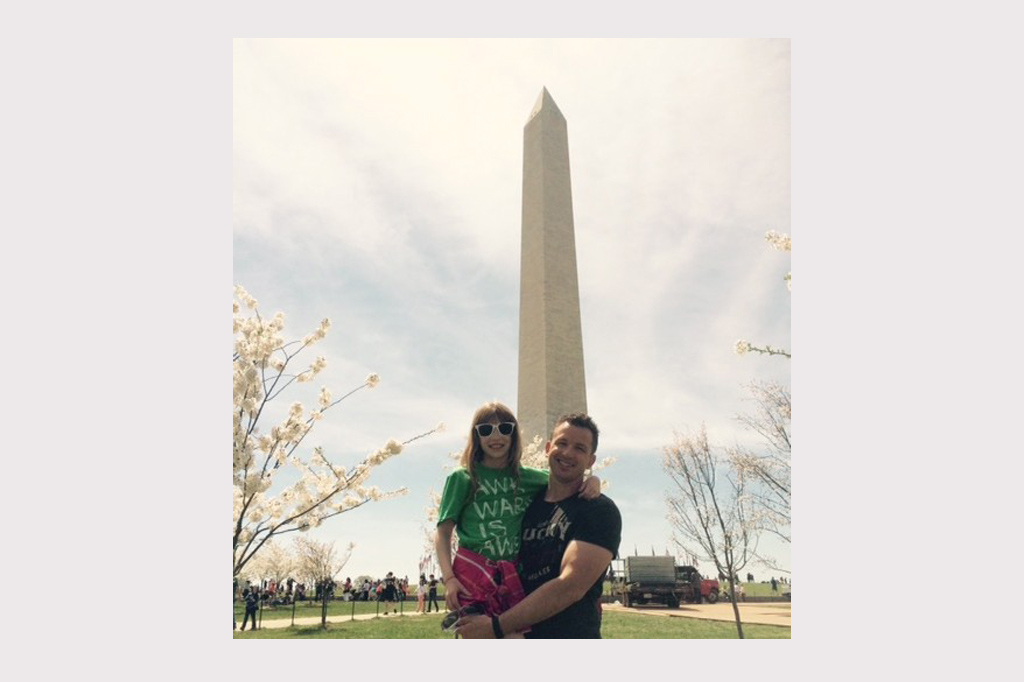 1. My daughter got to go with me and we had the time of our lives. #MemoryMakers
2. Connecting with the great youth leaders from the Northeast who are no nonsense leaders of THE Cause in their own communities!
3. Meeting Gustavo Gonzales and some of his adults and teenagers who traveled from Puerto Rico to be a part of the conference!
4. Seeing the determination in Gustavo's eyes to lead the Gospel Advancing movement in Puerto Rico!
5. Hanging out with former Dare 2 Share staff member and good friend, Jason Lamb, who is planting a church in the DC area!
6. Watching the diverse and fired up crowd of teenagers respond to the Friday night drama in a powerful way.
7. The cherry blossoms were in full bloom, the weather was great and it was just flat out a great time to be in DC.
8. Once again our amazing staff, volunteer staff and production team make the weekend work behind the scenes seamlessly.
9. Tyree's spontaneous speech in the youth leaders' session about the impact Lead THE Cause on his youth ministry journey.
10. Getting to stay two extra days with my daughter in DC and taking her to see some some Monuments (Washington, Jefferson, Lincoln, World War 2, Martin Luther King, etc), The White House, The Capitol, The Air and Space Museum, The International Spy Museum and the National Zoo…oh yeah, eat at a food truck and go swimming in the hotel pool twice (whew!)