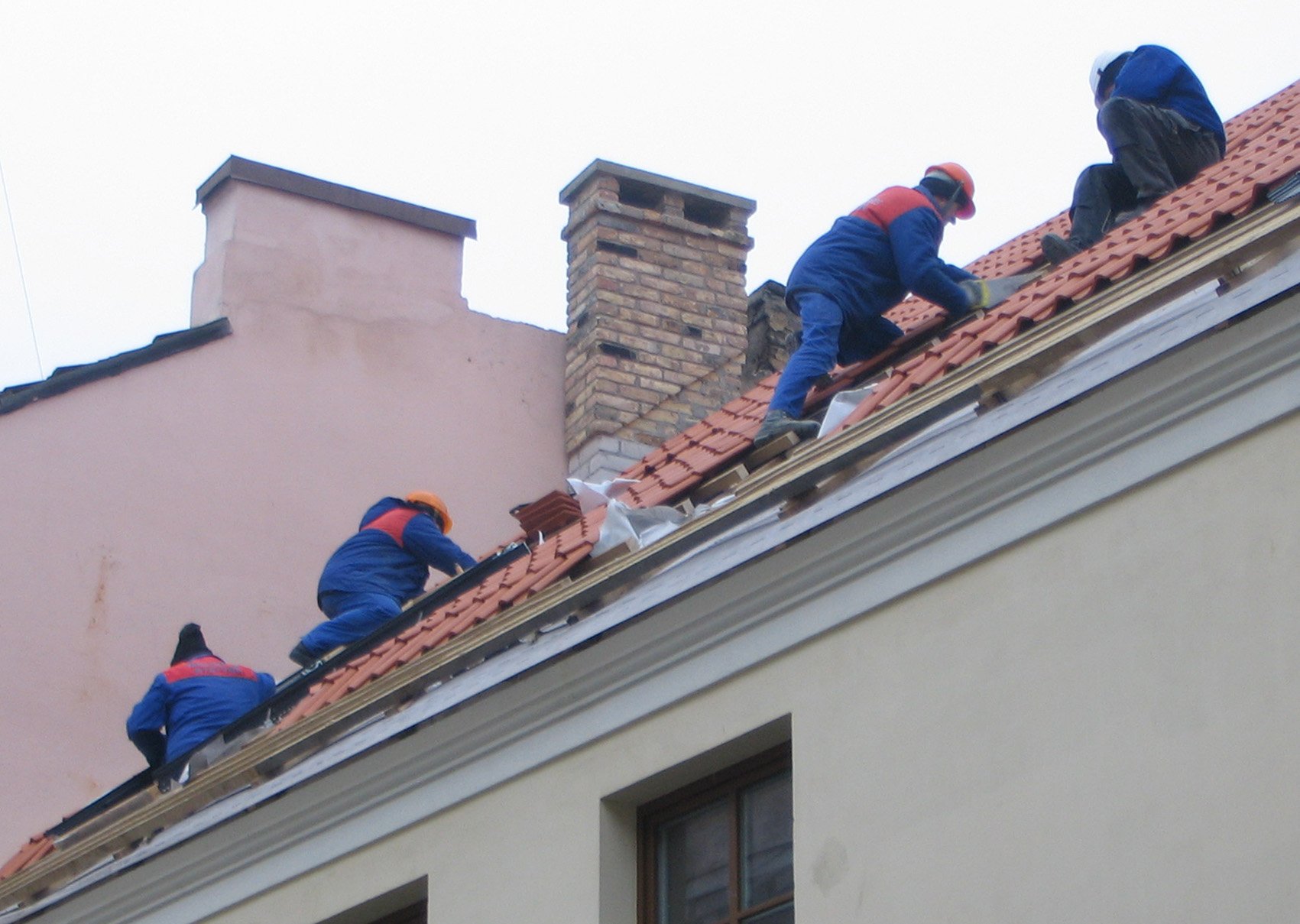 About a month ago I had the privilege of attending the funeral service of one of my old roofing buddies, Gil Lovato. "Gibo" (what many of us called him) was one of the best roofers I've ever met. We started roofing together about three decades ago when I was in high school and were part of the same crew for many years. He used to call me "Stierez" and jokingly gave me the title of "honorary Mexican."
I'll never forget the day when Gibo pulled up to the job in his white Malibu lowrider. It came complete with a chain link steering wheel and a Televison you could watch as you drove! Gibo was street from the inside out and often came to work with wads of cash in his pocket or some jewlrey he had "picked up somewhere."
My fellow roofers and I, many of whom were Christians, started sharing Jesus with Gibo from shingle one. He was very open to the message of the Gospel. Soon he trusted in Jesus as his Savior and started growing in his faith. When I roofed with him we'd often listen to Chuck Swindoll's Insight for Living as well as to other great radio preachers. Not only did Gibo grow in his faith but he began to boldly share the gospel with others. Over the years we put on a lot of roofs, had a ton of laughs and engaged in countless theological conversations.
But ever since I quit that dangerous profession I have only seen Gibo a handful of times. Over the years I heard that Gibo had fallen back into some of his old habits and was struggling. I wondered what was going on with him spiritually and prayed for him as God's Spirit prompted me.
When I heard that Gibo had passed away I was bummed out. Although I had no doubt Gibo was in heaven, I wished I would had made more of an effort to connect with him after our roofing days together. I was also concerned because his funeral was going to be held during my busiest travel time of the year. As the President of Dare2Share I'm on the road a lot in the Fall and wasn't sure I'd be back in town in time for the memorial service. I was relieved to discover that his funeral was to be held the day after I got back from one of my trips.
There were about 150 people in the small church auditorium as the service began on that sunny October day in Denver. Person after person got up during the open microphone eulogy time and testified to how Gibo had made an impact on their lives. Many of them shared how Gibo had led them to Christ. I heard stories of how he hung out in the bad parts of town to reach homeless people and prostitutes with the Gospel of Jesus Christ. Often he would come home with different shoes on because he would exchange his good shoes for a homeless man's worn ones. I guess he figured that's what Jesus would do…and he was right.
Afterward I talked to several people who were led to Christ by Gibo's faithful witness (even during his rough times) over the years. I would guess that 75% of the people in that auditorium became Christians through Gibo's evangelistic efforts. I was blown away by the spiritual impact that he had made during his relatively short life.
When I think of Gibo I can't help but remember Mark 4:26-28 when Jesus said,"This is what the kingdom of God is like. A man scatters seed on the ground. Night and day, whether he sleeps or gets up, the seed sprouts and grows, though he does not know how. All by itself the soil produces grain—first the stalk, then the head, then the full kernel in the head."
Thirty years ago or so a group of Christian roofers sowed Gospel seeds into Gibo's life. Those seeds grew and turned him from a quasi-thug into a follower of Jesus Christ. After that Gibo sowed these same seeds into countless other lives. As I looked across the crowd at his funeral service I saw the harvest God had brought about through him.
What does all this mean for you? The Gospel seeds you are sowing into other people's lives are making a difference whether you see it or not. Keep chucking seeds, praying hard and believing that God will produce a spiritual crop through you in His perfect time…just like he did through a street-wise roofer named Gibo.