Last night at 5:30 pm MST we wrapped up attending our first Global Leadership Summit. Since then I've been reflecting on this two day leadership training conference, put on by Bill Hybels and his top notch crew at the Willow Creek Association. To put words to thoughts I decided to write a quick blog to give you my candid review of the experience.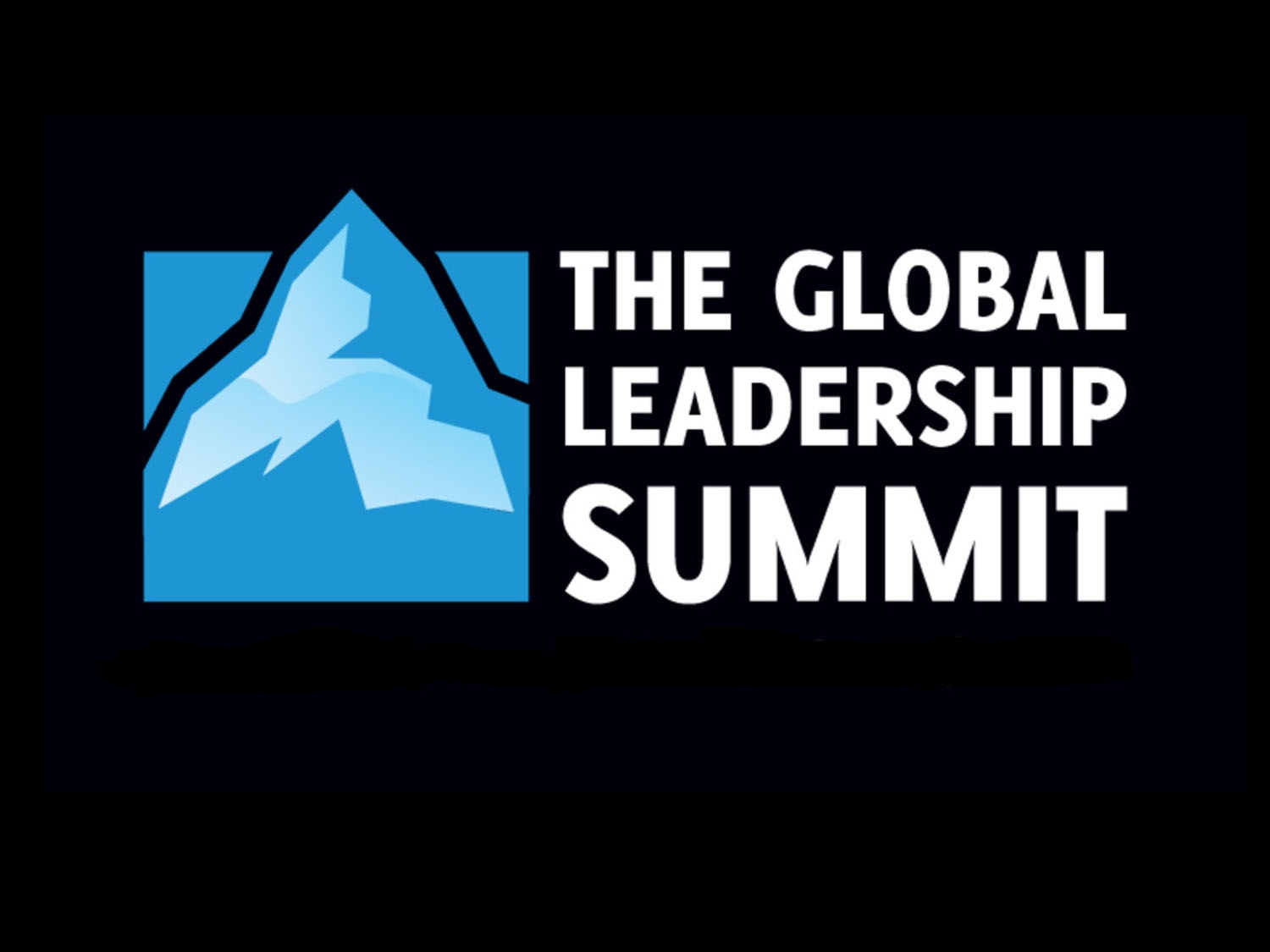 Although the Global Leadership Summit has been going strong for over two decades this was my first experience attending one. It comes at at time of year where our team at Dare 2 Share is working hard to launch our own youth leader training tour so it just hasn't made the calendar cut. And, to be completely honest, I'm so busy training youth leaders and student leaders I didn't make the time to get trained by other leaders at events like the GLS.
Now I realize how mistaken I was. I'm SO GLAD we took our leadership and management team to the Global Leadership Summit. We left inspired and better equipped. And the students and youth leaders we train across the nation will be the beneficiaries.
So, with this as a backdrop, here is my review of my very first Global Leadership Summit experience:
1. The host church was extremely well organized and friendly.
The GLS had over 500 sites it was simulcast to across the nation. The host site we attended was at Crossroads Church in Thornton, Colorado. They had over 80 volunteers for the weekend from parking attendants to greeters to registration volunteers to people who would walk the aisles to see if anyone needed anything. They did a fantastic job of making all of us feel welcomed and taken care of. When I asked questions they had answers. When any of us needed anything (including a separate room for our team to debrief inbetween sessions) they scrambled to take care of it.
2. The Gospel presentation was clear and compelling.
In Bill Hybel's opening talk he set the framework for the next few days. He asked for believers and unbelievers alike to have an attitude of humility so they could learn from each other (the Summit invites everyone to attend and some non-Christian leaders to speak.) He then beautifully wove the Gospel into a portion of his talk that had to do with, of all things, Human Resources. His salvation segue was powerful and his gospel presentation was precise. I wonder how many put their faith in Jesus as a result of his short but powerful Gospel presentation.
3. The simulcast technology (for the most part) worked well.
What was center stage in the auditorium was the screen that the simulcast was shown on. The screen was big and the video was clear.
During Bill Hybel's interview with T.D. Jakes there was about 15 minutes of frustration where the simulcast was breaking up. I'm sure everyone at the WCA headquarters in Chicago was scrambling to unscramble the video. And, like a team of NASA scientists, they figured it out. Soon everything was back to normal.
4. Most of the speakers hit it out of the park.
Speaker after speaker "brought it" during the two days. From practical business insights to penetrating wisdom to teach us to "flourish" (not just in our professional careers but also in our personal lives) these speakers nailed it. There were a few speakers that were "okay" but most were outstanding.
I think of Alan Mulally, former CEO of Ford and Boeing, who delivered a powerful talk on what it takes to work together and turn a massive vision into a practical reality. Then there was Jossy Chacko, who used the Parable of the Talents to challenge us to take risks (AKA "massive steps of faith") to multiply our impact for God's glory. Patrick Lencioni delivered a humor filled, highly motivational and impressively practical talk on how to recruit The Ideal Team Player. And then there was Danielle Strickland, senior officer in the Salvation Army. She blew us all away by teaching us to have true humility and true dependency while unpacking the story of Gideon. Wrapping up the conference was Wilfredo De Jesus (AKA "Pastor Choco") who delivered a no-holds-barred challenge to the church to swim upstream against the culture by being salt and light without compromise.
5. Bill Hybels was surprisingly candid and vulnerable.
Yesterday I Tweeted, "Inspiring to hear @BillHybels vulnerability in his fight to push for real kingdom impact & the ongoing quest to keep his soul healthy #GLS16."
Pastor Hybels was very candid about his challenge of balancing his personal life and the relentless pursuit of his ministry goals. By his own admission he is a Type A on steroids. And, over the last several years, he's been taking deliberate steps to take care of his soul as well as his relationships.
His vulnerabilty was perhaps the most convicting aspect of the conference for me. As a leader who is driven to energize the church to mobilize their youth to gospelize their world (until every teenager on the planet hears the Good News of Jesus) I am obsessively moving toward this Big Holy Audacious Goal. This quest often translates into relentless travel, early mornings and late nights. And sometimes my wife, kids and personal life get left in the wake.
The GLS really challenged all of us to recalibrate this area of our lives and to look at investing into our souls and relationships as essential, not optional. Bill Hybel's gut-wrenching honesty allowed us all to be honest about our struggles as well.
Overall the Global Leadership Summit was equally inspiring, educational and practical. There was no doubt (or apologies for) it's Christian roots. We left inspired, encouraged and better equipped to lead. I challenge you to attend next year. I definitely plan on being there again.