1. Generation Z is the first post-Christian generation in the history of the United States. We need to take drastic action to reverse this trend.
2. Teenagers come to Christ faster and can spread the gospel further than adults. We need to unleash them. Dare 2 Share LIVE will do just that.
3. The Skit Guys will be there and they are hilarious. We will also have a dramatic presentation of our powerful piece called, "A Letter from Heaven" (complete with dancers, yes, dancers!)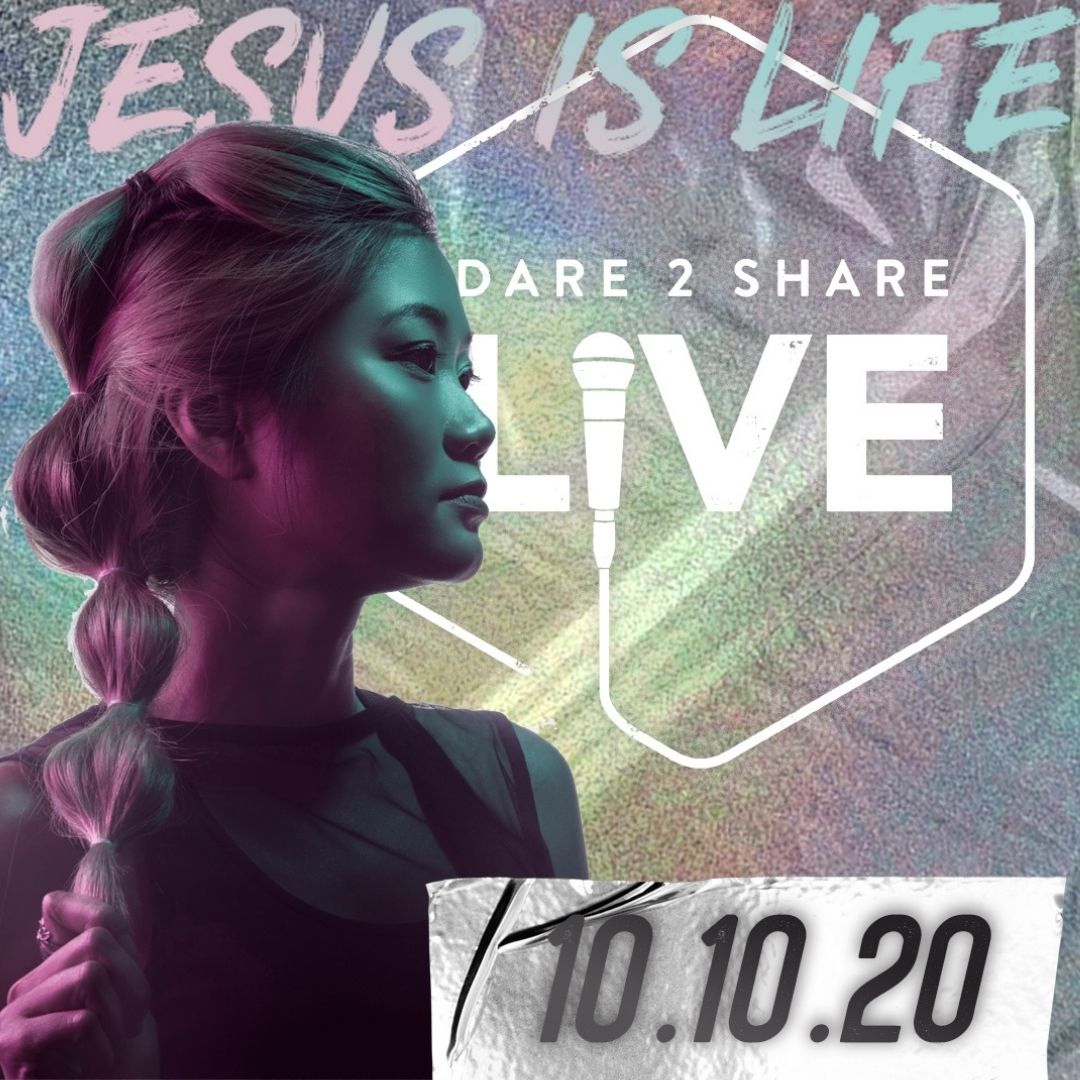 4. The event is on 10.10.2020 so we couldn't resist having John 10:10 as our key verse. The thief brings death but #JesusIsLife (our hashtag for the day!) This event will minister deeply to so many teenagers who are hurting, isolated and anxious due to the current pandemic and cultural crisis we are facing. We will challenge them in powerful ways to turn to Jesus and experience true and full life! Teens need the truth of Jesus' words in this verse now more than ever!
5. It's simple. Go to dare2sharelive.org sign up your church and get the stream straight to your youth room. The church pays a fee and all your teens go for free (and any friends they invite!)
6. It's a great outreach opportunity. The gospel will be given in a clear and compelling way and unreached teenagers will have an opportunity to respond and get free follow-up material.
7. Zane Black, Jerrod Gunter, Gabbie Odom and yours truly will be doing the speaking. They are amazing. I'm just okay 🙂
8. Vertical Worship is leading worship. Not too shabby.
9. Your teens will be mobilized with thousands of other teenagers and hundreds of other churches to reach their generation that day. This is not a conference. This is not online school! This is a teen mobilization event, a day of teen outreach! Teenagers will have access to the most creative, interactive and powerful evangelism app out there, Life in 6 Words. And, yes, pandemic proof outreach tools are available on this amazing app for digital evangelism!
10. It's this Saturday (October 10th!) Your teens are spontaneous. They need something to break the cycle of COVID-19 induced boredom. Nothing will do that like launching a movement of gospel conversations with an army of teenagers across the nation. Just do it. Stop making excuses and join the movement! Sign up here.