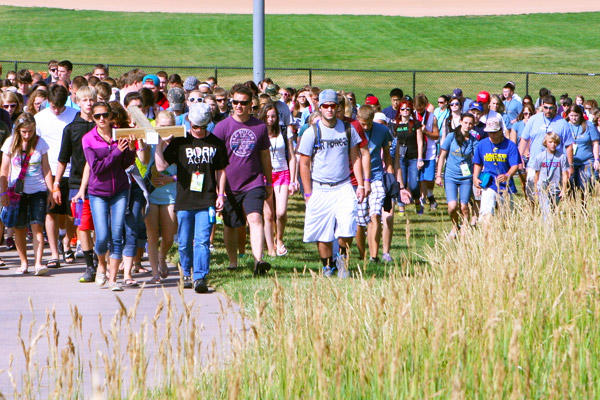 1. It will equip you and your team how to, not just make disciples, but multiply them.
2. Your teenagers will master the basics of intercessory prayer and evangelism.
3. You and your team will develop a customized, adaptable action plan (based on everything you learn during the week) to go back and implement over the next 12 months.
4. At Lead THE Cause you will be surrounded by like-minded kingdom advancers, some of whom will become friends and co-conspirators for life.
5. You will leave ready to inspire and equip the rest of your youth group first and then other youth groups in your community.
6. It is held in three locations (Chicago, Denver, Portland) so you and your teenagers will get some "windy, wild and weird" options to choose from.
7. You'll get to hang out with key youth ministry leaders who will brainstorm, troubleshoot and conspire with you how to exponentially advance THE Cause in your circle of influence (and beyond!)
8. Your teenagers will learn how to develop the habits of intercessory prayer, living a lifestyle of evangelism, inspiring and equipping their friends to evangelize. Then they will all be deployed to multiply disciples.
10. Lead THE Cause is, and I say this with full conviction, the most spiritually transforming week for teenagers and youth leaders that I have ever been blessed to be a part of personally. I've heard the same from many of the LTC alumni students and youth leaders. I believe that you will say the same once you take your teens to it and through it.
So here's my request…would you stop by the Lead THE Cause website, watch the video and then pray, "God would you have me take teenagers this summer?" Ask him first and then, if he gives you a "yes" then he will provide the resources for you and your teenagers to get there.