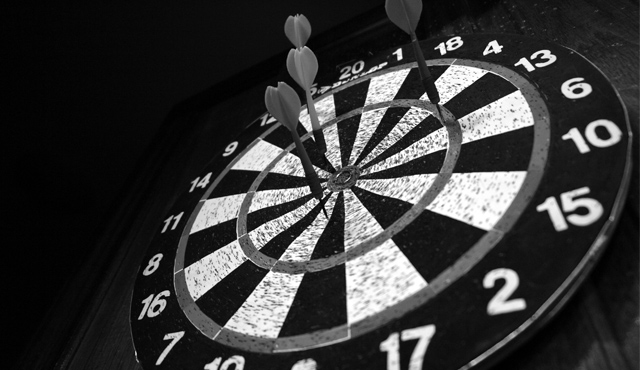 What is a GREAT goal? Its a goal that can focus you in life and ministry. It's big enough to require faith but realistic enough to avoid being truly foolish. It should be a GREAT goal with great outcomes.
A few months ago I made some goals that sounded GREAT at the time but then I totally failed to accomplish them. Unforeseen circumstances (ranging from an extreme case of bronchitis to massive house-related emergencies) combined with a crazy busy travel schedule resulted in a worn down attitude of "just forget it!" The last two months my goal accomplishing hashtag could have been #EpicFail.
So when you fail to accomplish a goal do you just give up? No! You prayerfully and thoughtfully make another GREAT goal to go for. The very process of "failing forward" is progress. And if you fail do you live under the burden and guilt of not succeeding completely? No! No! No! Seeking and striving to accomplish GREAT Goals in the power of God should be a blast not a burden! Because as believers we should operate on the fuel of grace not guilt!
So, with that in mind, what exactly is a GREAT goal?
God-honoring (Does it bring maximum glory to God?)
Radical (Is it big enough to require some amount of divine intervention?)
Exact (Is it specific and measurable?)
Achievable (Has it crossed the line to foolishness?)
Time-sensitive (Does it have a deadline?)
With this in mind I'm compiling a short list of GREAT goals for this summer. It all kicks off Monday morning and ends the last day of August. I will have 3 GREAT goals in various areas of my life to seek to accomplish. Once I finish my list I'm going to recruit 3 people to pray for me and encourage me as I seek to accomplish them.
Join me and make some GREAT goals for this summer. They can relate to physical fitness, finances, spiritual disciplines, relational health, ministry impact, whatever God leads. Pray about what they should be. Write them down. Then go for it!
If you, like me, have failed to fully accomplish some goals you have set for yourself in the past (for whatever reason) don't let that discourage you. Like Army soldiers we can learn to "improvise, adapt and overcome." Like the early disciples we can do it all in the power of the Spirit and for the glory of God.
Viva LA Cause!