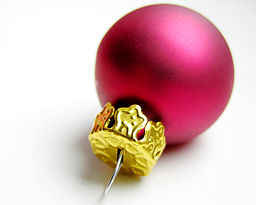 1. Invite neighbors over to your house for egg nog (or whatever) and let the conversation naturally unfold. Idea: Ask the question, "What does Christmas mean to you?" to get the party started.
2. Drop gifts off to friends/family/co-workers/classmates and include a note that lets them know what Christmas means to you (tying in the gospel story of course!)
3. Include a simple evangelistic website in your e-mails. Here are a few excellent ones: lifein6words.com, somethingamazing.net and fallingplates.com.
4. Take a friend to Stabucks for a Peppermint Mocha Latte and start the gospel conversation over calories and caffeine (unless they're Mormon of course!)
5. Do a "drive by" blessing. Literally load your family up in your car and look for people walking on the streets in a poor part of your town that you can bless with a physical gift (cash, food, clothes, etc) and a spiritual one (the gospel!)
6. Serve at a local rescue mission and share Jesus as you do!
7. Include a well-written, well-designed, crystal-clear gospel tract in your Christmas cards.
8. Go caroling, give cookies, share Jesus.
9. Start every morning by asking God to give you an opportunity to naturally share Christ with someone that day.
10. Bless a bell ringer by dropping a generous donation in their bucket, offering them a cup of hot chocolate to warm them up and engaging them in a gospel conversation.
11. Share Jesus with the salespeople you are buying last minute gifts from (at the very least they'll pretend to listen and, at most, they'll put their faith in Jesus!)
12. Leave a gospel tract, along with milk and cookies for Santa on Christmas Eve. 🙂