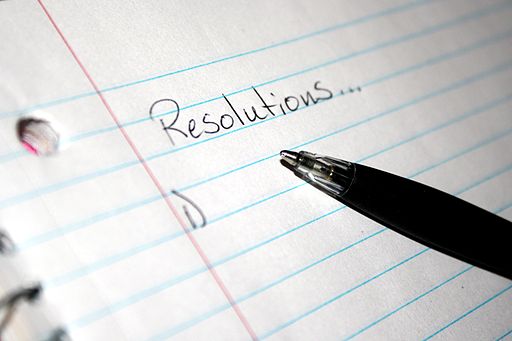 Tis the season for, well, resolutions.
And, when it comes to resolutions we tend to think of a limited amount of categories. These categories can range from exercising off our newly acquired egg-nog induced fat layers to doing a complete financial makeover (i.e. eliminating debt from that overcharged Christmas credit card.)
While Tony Horton and Dave Ramsey may be able help you in these two areas, I cannot. But what I can do is challenge youth leaders who happened to be reading this blog to make an entirely different kind of resolution. Here it is,
"I resolve, through God's strength, to build (or continue to build) a Gospel advancing, disciple multiplying youth ministry in 2015."
Stop for a moment and think about why you got into youth ministry to begin with. If you're like most youth leaders it wasn't for the paycheck but for the payoff of seeing teenagers come to faith in Jesus and grow in spiritual maturity. You love teenagers and want every one of them to experience a true and deep relationship with the One who loves them even more!
Sadly, the machinery of ministry and the downward pull of church politics can often stamp out that fire that once burned so hot in your heart. But when you keep your eyes on Jesus and his mission "to seek and to save those who are lost" (Luke 19:10) that fire can never be extinguished!
And when you unleash your teenagers to bring their peers to Christ amazing things will happen: the kingdom of God will grow with new believers, your teenagers will grow in their faith (because they've witnessed the power of God firsthand) and you will become renewed and refreshed in your passion for God and youth ministry!
This is exactly what this resolution is all about. It's about building a ministry built on time-tested principles that focus more on accomplishing the mission than just having more meetings. It's a spiritual movement of Biblical proportions waiting to be unleashed in your city. It's the Gospel advancing deeply into the hearts of your teenagers as they advance this message deeply into the heart of your community. All it takes is you being willing to lead the way in the power of the Holy Spirit.
Doug Holliday, the Executive Director of Sonlife North America, and myself are going to be unpacking this during the youth leader training of our Fearless Tour (coming very soon to nine cities across the nation!) If you've never been to a Dare 2 Share conference it would be a great time to attend. If it's been awhile we'd love to have you and your teenagers back. What you will learn during the youth leader training time could transform the way you do ministry forever.
In the meantime pray. Pray that God will give you the wisdom to build (or continue to build) a Gospel advancing, disciple multiplying youth ministry. Pray that God raises up other youth leaders in your community with the same heart so that, together, you can accomplish this vision.
This is not a resolution so much as it is a revolution. It's a revolution that Jesus himself started 2,000 years ago when he declared, "I will build my church and the gates of hell will not prevail against it" Matthew 16:18. This was the biggest and boldest resolution of all time…and Jesus wants to accomplish it through you and your teenagers!
So this New Year hit the treadmill and go through Financial Peace University. But don't miss out on the resolution that can engage every teenager in the conversation that matters most, the gospel!